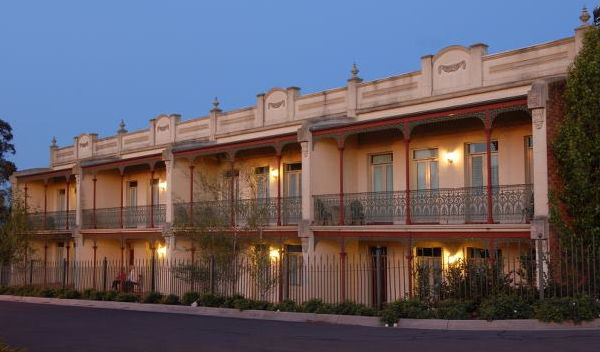 Terrace Motel is part of the award-winning Settlement Hotel complex which includes a large bistro, public bar, bottle shop and gaming room.
Enjoy a blend of old-world Victorian style with today's modern facilities when staying in one of the motel's 26 spacious guest rooms. All rooms are equipped with air-conditioning, TV, fridge, tea and coffee making facilities. Spa rooms and rooms with wheelchair accessible bathrooms are available.
Ground floor rooms have their own private courtyard while upstairs rooms have a balcony.
A complimentary continental breakfast and local newspaper are supplied. Room service is available.
Nightly rates from

Property features

• Disabled access
• Laundry facilities
• Restaurant on-site
• Wi-Fi internet