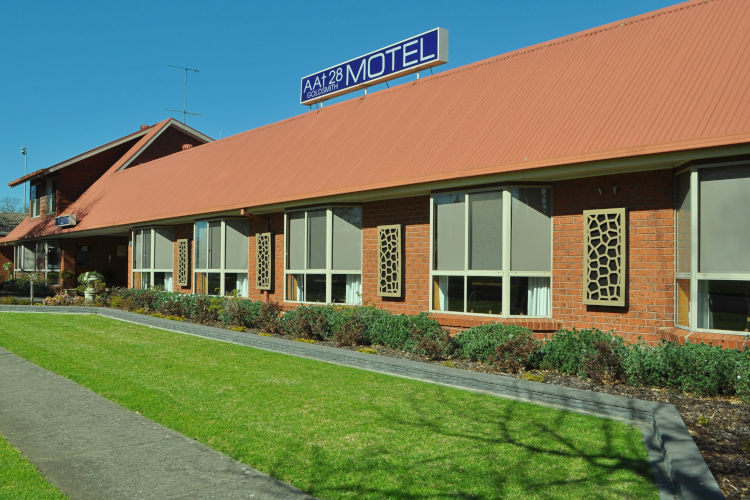 AAt 28 Goldsmith is Hamilton's newest motel, located in quiet tree-lined street. It is conveniently central to the CBD and just 50 metres from Hamilton's outdoor Olympic Pool.
All units are ground floor and non-smoking with quality features including queen size beds, sofa, tables and chairs. Remote-control 32-inch plasma TVs offer all digital channels plus 6 free cable TV channels. Modem ports and wireless internet access available in all rooms.
Room service is available, and we offer charge-back facilities with local restaurants.
We have owned and operated our motel here since 1998 and we have over 40 years of combined service in the motel industry. Whether you come for work or pleasure, having a comfortable and relaxing stay makes our day. We find our guests return again and again for experienced care and service with people who care about you, warm hospitality and affordable rates.
Nightly rates from

Monday to Thursday: $125 queen room
Friday to Sunday: $128 queen room
$20 for an extra bed per night

Property features

• BBQ facilities
• Pets allowed - view details
• Wireless internet

How to find us