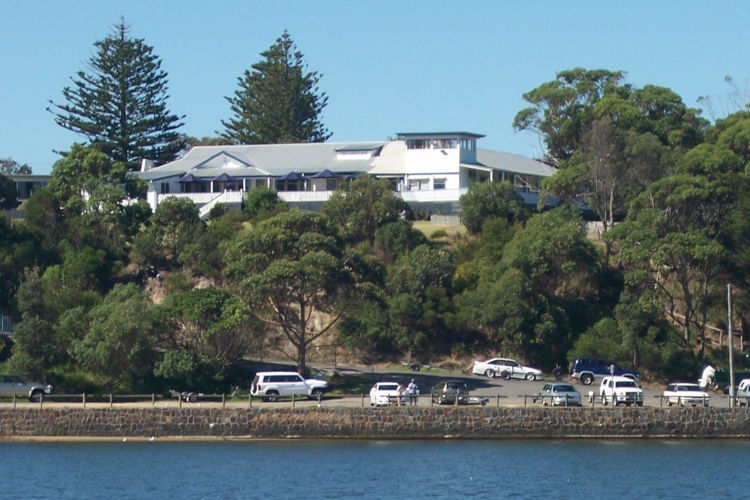 Marlo Hotel is located in the centre of town, perched on a hill that overlooks the Snowy River estuary.
Accommodation at Marlo Hotel consists of 6 individually styled guest rooms. All rooms include a queen size bed, private ensuite, tea/coffee making facilities, toaster and bar fridge.
Conran - spacious room with open fireplace, separate sitting room and spa bath
Corringle - opening out onto the shared balcony, it has its own small sitting room and spa bathroom
Curlip - cosy with direct access to shared deck and its own nostalgic bathroom across the hallway
Brodribb - small room with a wheelchair accessible private bathroom across the hallway and its own private balcony with estuary views
Yeerung - cute affordable room in quiet corner of hotel with its own bathroom
Tower Room - sleeps 5 with direct access to shared balcony (a budget room, renovator's delight)
All guests receive a complimentary continental breakfast pack each morning, free Wi-Fi internet and free golf at Orbost Golf Club.
The hotel bistro is open daily for lunch and dinner, with an emphasis on locally sourced ingredients. There is seating for 100 people inside, while outside there is a 120 seat deck that overlooks the surrounding lawns and Snowy River.
Also located on the property is a bottle shop, ATM and TAB sports betting agency.
Marlo Hotel was established in 1886 and offers good food, cold beverages, clean ocean air and a friendly pub atmosphere.
Marlo is popular with fisherman, water enthusiasts and anyone who just wants a bit of seaside relaxation.
Nightly rates from

Property features

• BBQ facilities
• Disabled access
• Restaurant on-site
• Wi-Fi internet