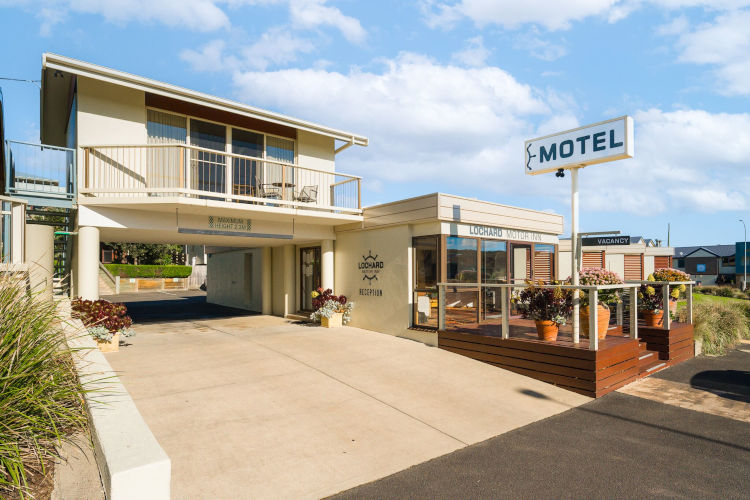 Loch Ard Motor Inn is set in attractive gardens, with superb sea views and private balconies, located across the road from the beach and just 50 metres from shops and restaurants.
Our motel rooms and suites feature sea views, air-conditioning, wireless internet access, TV and DVD player. There is a kitchenette with fridge, toaster, microwave, cutlery and tea/coffee making facilities.
Our apartments are ideal for families or groups and sleep up to 6 people with full cooking facilities and a sun deck.
Nightly rates from

Motel units from $160
Suites from $215
Family apartments from $250

Property features

• BBQ facilities
• Wireless internet