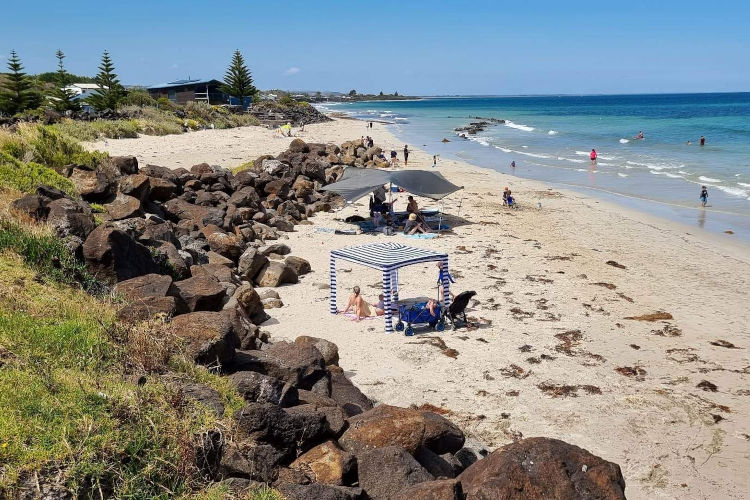 Holiday Lifestyle Henty Bay is situated in a prime beachfront location, overlooking Portland Bay. Just 5 minutes along the coast from Portland and the western gateway to the Great Ocean Road. The park is quiet, relaxing and picturesque with a friendly atmosphere and hospitality.
A wide range of accommodation options are available to suit all budgets. From 1, 2 and 3 bedroom cabins and luxury villas, camping with private en-suite facilities, drive through powered sites to dorm style accommodation for groups of up to 50 people. Plus a holiday house which is perfect for larger families with 4 bedrooms and 2 bathrooms. Many of the sites, villas and cabins overlook the ocean. All are fully self-contained with kitchen, lounge and outdoor entertaining areas.
The Boathouse is a refurbished group accommodation bunkhouse with 9 rooms, each of which can sleep between 2 and 14 people. There is a fully-equipped kitchen, dining room, 10 seat lounge, study areas, large function room complete with billiard tables, mini cinema facilities bar. It is a 50 metre walk to the beach. Group or individual room hire is available.
Holiday Lifestyle Henty Bay has a range of facilities for guests. There is a recreation and TV room with pool table, sports bar, children's adventure playground, giant jumping pillow, beachfront BBQ area and a camp kitchen. The on-site kiosk sells takeaway food, groceries, refreshments, newspapers, ice and bait. The large grassed beachfront space is perfect for fun activities like kite flying, cricket games, footy and beach volleyball.
Henty Bay Cafe is located within the park, serving seafood meals, schnitzels, parmas, burgers, pizzas, hot dogs, snacks, bakery items, soft drinks and coffee. Available for dine-in and takeaway.
This 4 hectare park is perfectly positioned to take full advantage of its beachfront location and to cater for those enjoying recreational activities on the water. There is a small boat ramp and wash-down area, ample space for boat parking, sail boat launching area and the ideal beach for swimming and fishing right on your doorstep.
The Great South West Walk passes right in front of the park and covers a 250 kilometre loop from Portland to Nelson. This walking track traverses a variety of landscapes including coastal areas, national parks and the stunning Glenelg River.
Your hosts look forward to welcoming you to Portland's only beachfront holiday park.
Nightly rates from

Cabins:
1 bedroom (sleeps 1 to 2): $109 to $173
2 bedroom (sleeps 1 to 5): $156 to $214
3 bedroom (sleeps 1 to 7): $173 to $254
Rates based on 2 people. Extra adults (15 years old and over) $15 each per night, children (3 to 14 years) $10 each per night. Children under 3 stay free.

Luxury villas:
2 bedroom (sleeps 1 to 6): $191 to $260
3 bedroom (sleeps 1 to 8): $253 to $325
Rates based on 2 people. Extra adults (15 years old and over) $15 each per night, children (3 to 14 years) $10 each per night. Children under 3 stay free.

Holiday house:
$350 to $600

Bunkhouse (The Boathouse):
$40 to $55 per room

Sites:
Unpowered: $23 to $40
Powered: $40 to $56
Ensuite: $55 to $65
Rates based on 2 people. Extra guests $10 each per night. Children under 3 stay free.

Note: minimum stay lengths may apply.

Off-peak free night - sites only

Stay 7 nights on a powered, unpowered or ensuite site and pay for only 6 nights. Not available during school holidays, long weekends and local special events.

Property features

• BBQ facilities
• Laundry facilities
• Dogs allowed - view details
• Restaurant on-site
• Wi-Fi internet
Luxury villas

Cabins

Holiday house
Bunkhouse (Boathouse)
Ensuite sites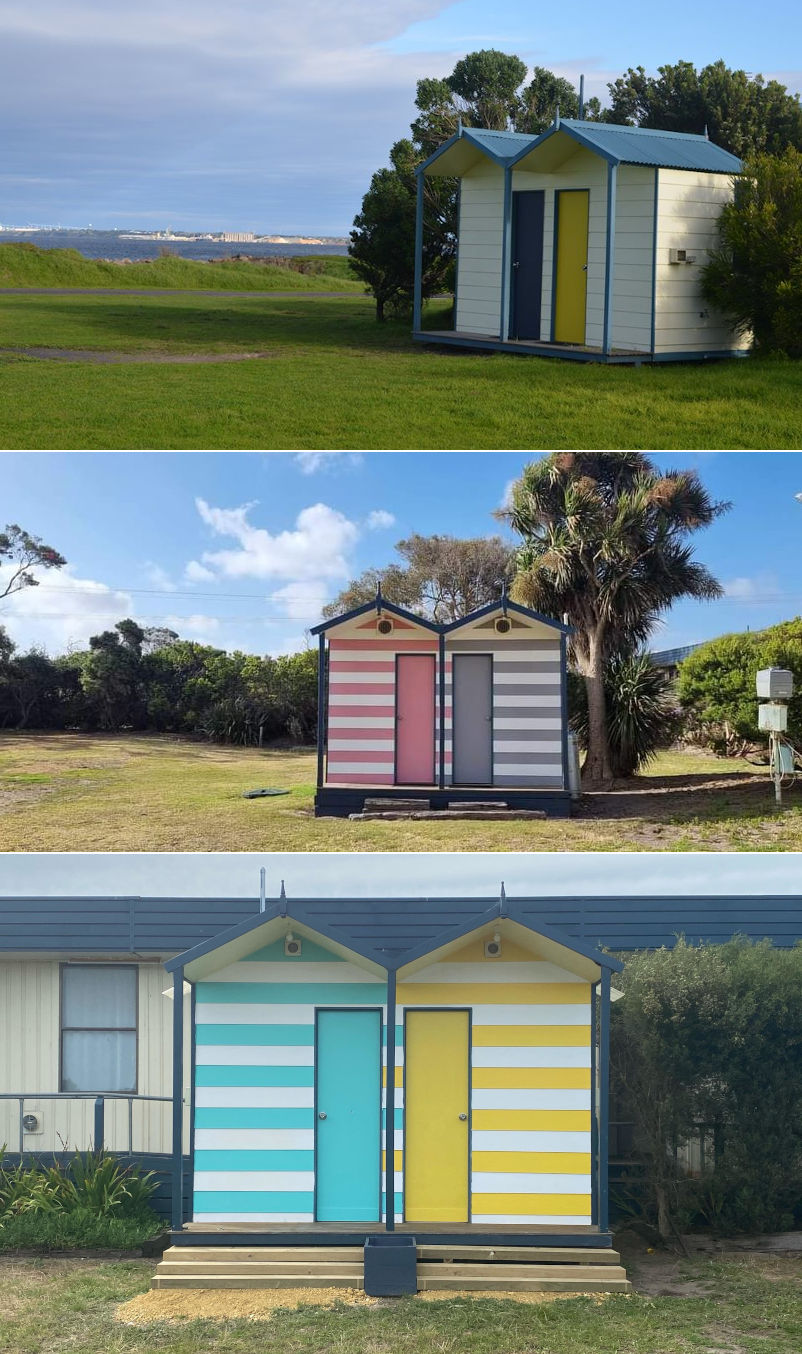 Powered and unpowered sites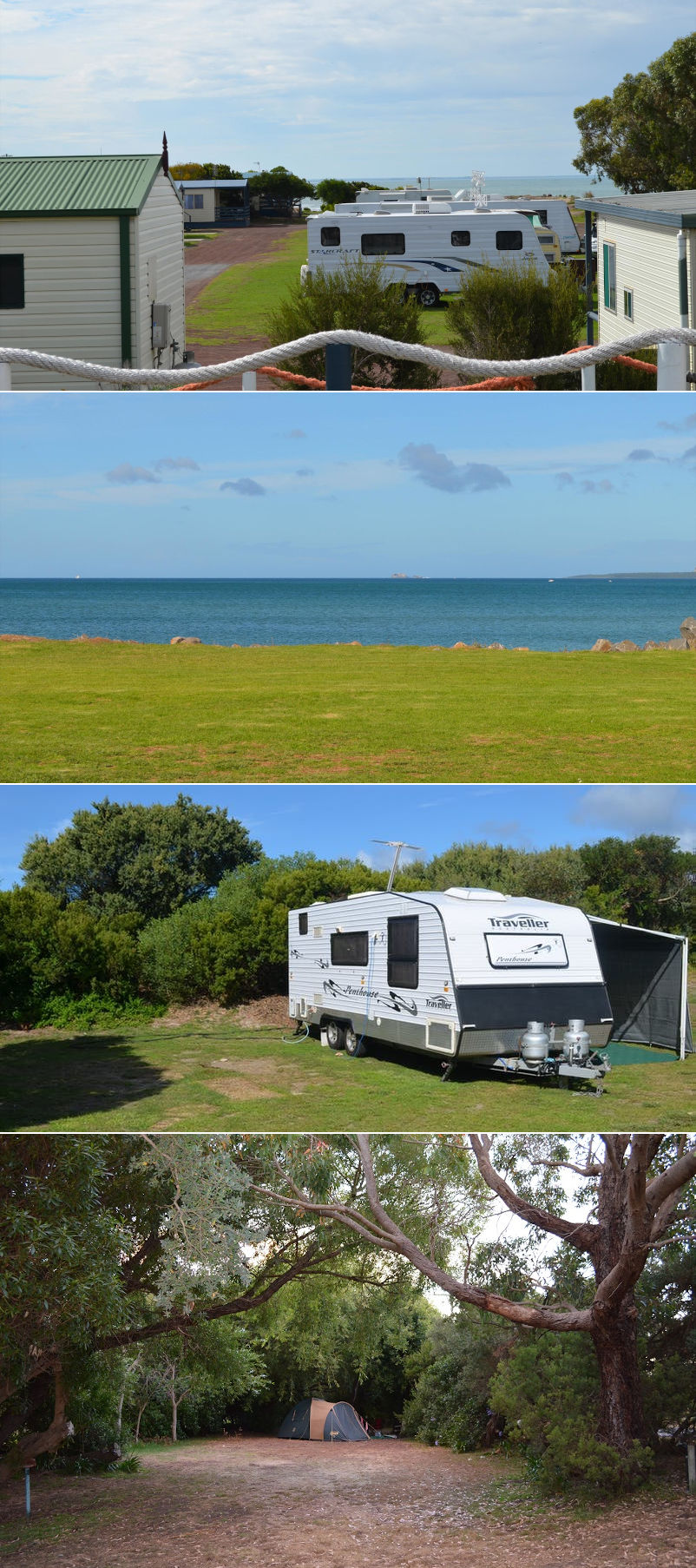 Grounds and facilities