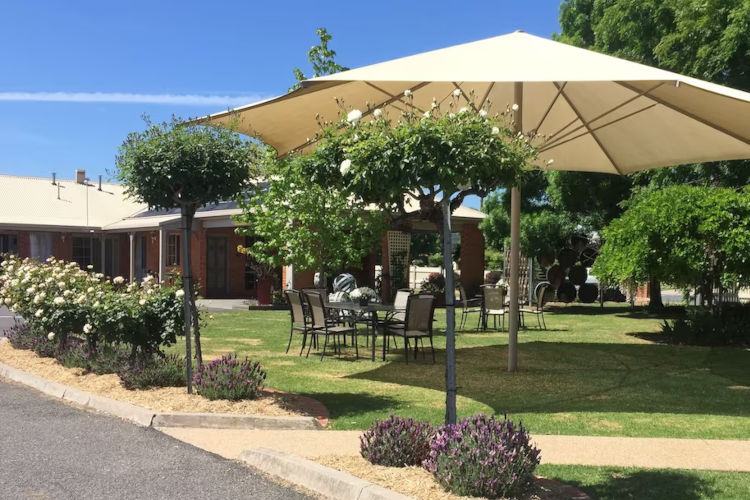 Wine Village Motor Inn offers accommodation set with large picturesque gardens, just a few minutes walk from the centre of Rutherglen and directly opposite the Tuileries Complex with its restaurant and cellar door.
There are 16 well-appointed and spacious rooms of various configurations, catering for corporate travellers, singles, couples, families and groups. Each room has a TV with Foxtel channels, DVD player, speaker dock, mini-bar, toaster, microwave (on request), air-conditioning and wireless internet access. You will find all our rooms are of a consistently high standard and spotlessly clean.
The gardens surrounding the motel feature a mixture of native and deciduous trees, a BBQ area, outdoor entertaining area and a solar heated salt water pool.
Plenty of parking for trucks and vehicles with trailers.
Nightly rates from

Property features

• BBQ facilities
• Laundry facilities
• Pool
• Wi-Fi internet