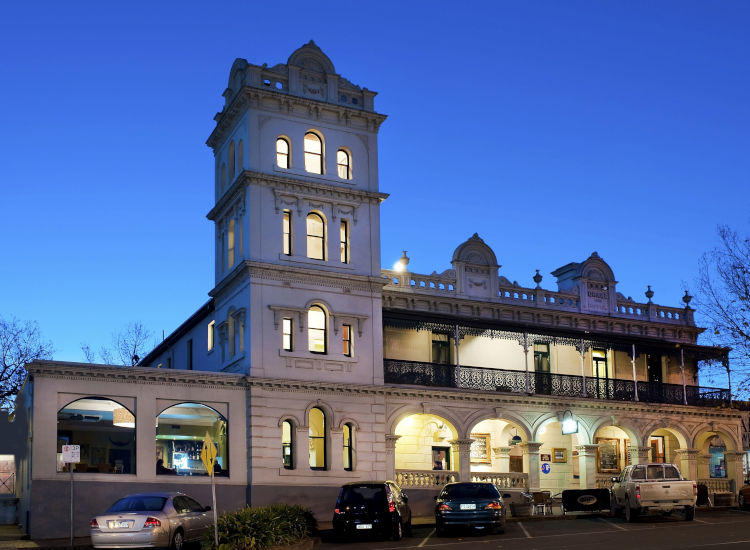 Built in 1888, Yarra Glen Grand Hotel is located in the town centre of Yarra Glen. It is one of the finest hotels in the district and has been extensively refurbished.
A selection of rooms are available, all of which are individually furnished and elegantly decorated. Room facilities include air-conditioning, TV, tea/coffee making facilities and fridge. Some rooms open out onto the hotel's front balcony, providing panoramic views over the town centre and surrounding countryside.
While staying at the Yarra Glen Grand Hotel, drop into the bistro where you can enjoy modern home-cooked meals, made from premium produce and prepared fresh daily.
Nightly rates from

Property features

• Restaurant on-site
• Wi-Fi internet