Whether searching for gold, gemstones or other minerals, fossicking can be a fun and sometimes rewarding experience. Victoria has a rich gold mining past, especially in the areas around Ballarat, Bendigo and Castlemaine. Although the gold rush has long since past, it is still possible to find gold in these and other areas.
Before commencing to fossick or prospect, a miner's right (licence) is required by anyone over the age of 18. This can be obtained online or in person from the Department of Primary Industries (DPI) or from designated tourist information centres and prospecting supply stores in areas popular with fossickers. For further information or to buy your licence online, see Earth Resources.
Where to fossick
Fossicking and prospecting are allowed only on certain areas of public land or on private property with the consent of the landowner. Only hand tools, such as picks, shovels, sieves and pans are permitted to be used. Metal detectors are also allowed in most areas.
Fossicking is permitted within certain areas of national and state parks which were mining areas during the 1800s. As well as the possibility of finding gold, there are also relics from the gold rush era to see. These parks are listed below.
| Map | Park | Nearby cities and towns |
| --- | --- | --- |
| | Beechworth Historic Park | Beechworth |
| | Castlemaine Diggings National Heritage Park | Castlemaine, Chewton, Fryerstown, Guildford, Harcourt |
| | Chiltern-Mt Pilot National Park | Barnawartha, Beechworth, Chiltern, Eldorado |
| | Creswick Regional Park | Ballarat, Creswick |
| | Enfield State Park | Ballarat, Rokewood, Smythesdale |
| | Greater Bendigo National Park | Bendigo |
| | Heathcote-Graytown National Park | Heathcote, Nagambie, Rushworth |
| | Kara Kara National Park | Avoca, Moonambel, St Arnaud |
| | Kooyoora State Park | Inglewood, St Arnaud, Tarnagulla, Wedderburn |
| | Paddys Ranges State Park | Maryborough, Talbot |
| | Reef Hills State Park | Benalla |
| | Steiglitz Historic Park | Anakie, Meredith, Steiglitz |
| | Warrandyte State Park | Bend Of Islands, Chirnside Park, Christmas Hills, Kangaroo Ground, Warrandyte, Wonga Park |
| | Wychitella Nature Conservation Reserve | Wedderburn |
For those more interested in gemstones than gold, the following parks allow fossicking for gemstones in certain areas.
| Park | Nearby cities and towns |
| --- | --- |
| Cape Liptrap CP | Sandy Point, Tarwin Lower, Venus Bay, Walkerville, Waratah Bay |
| Great Otway National Park | Aireys Inlet, Anglesea, Apollo Bay, Cape Otway, Colac, Forrest, Lavers Hill, Lorne, Princetown, Wye River |
| Kooyoora State Park | Inglewood, St Arnaud, Tarnagulla, Wedderburn |
| Warby-Ovens National Park | Glenrowan, Rutherglen, Wangaratta, Yarrawonga |
Guided fossicking tours
One of the best ways to find an area where there is a good chance of finding something of value is to join a guided tour.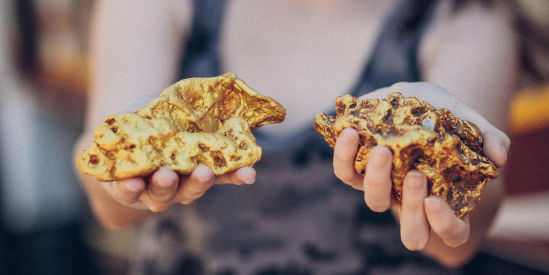 Gold & Relics Tours
Take a personalised gold prospecting adventure with an experienced guide and visit some well kept secret locations around Clunes, Creswick and Ballarat. Gold detectors and equipment supplied. Half day, day and multi-day tours available
www.goldandrelics.com.au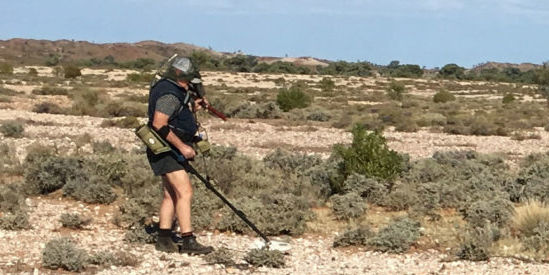 Golden Triangle Tours
Enjoy modern day gold prospecting with the latest equipment. Tours ranging from detector tuition, half, full and overnight tours on privately owned goldfields near Bendigo.
www.theprospectorsdepot.com.au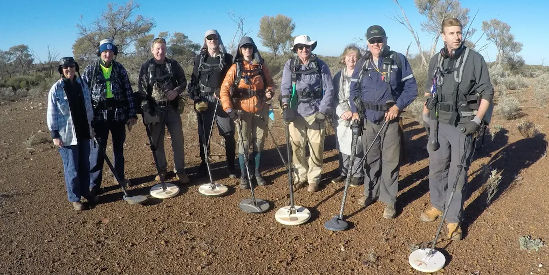 Gold Prospecting Australia Tours
Try gold detecting around Avoca, Castlemaine, Maldon, Maryborough, Dunolly and Wedderburn. Tours are suitable for both first timers and old hands. Your day in the bush with us will be full of great memories.
www.goldprospectingaustralia.com.au