Folklore legends
Australian folklore legends are a tough bunch, facing up to tasks of great difficulties and often reflecting a larrikin spirit.
The Man from Snowy River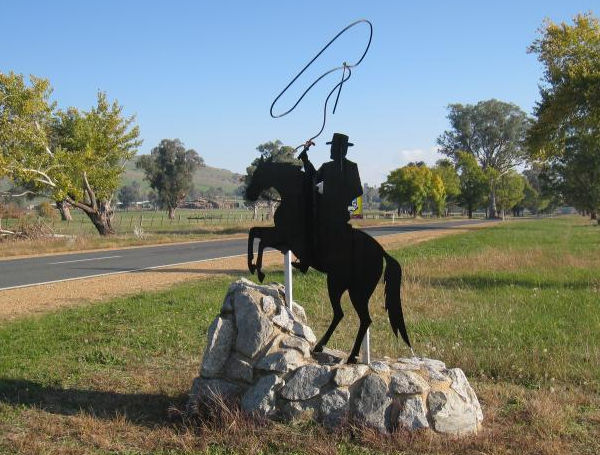 We cannot explore the history and heritage of our great state of Victoria without some reference to the 1890 Banjo Paterson poem (that was later turned into a movie blockbuster) The Man From Snowy River.
Penned in 1890, the poem is one of the most popular literary works in Australian history. It tells a story of a pursuit to reclaim an escaped colt racehorse who tore from its paddock to join a clan of wild horses known as brumbies. The pursuit took place on horse-back of course, and explores the experience of a "young hero" who managed to spur his horse down a steep gully to catch the mob of brumbies the racehorse was running wild with.
Below is an excerpt from the famous poem.
There was movement at the station, for the word had passed around
That the colt from old Regret had got away
And had joined the wild bush horses - he was worth a thousand pound
So all the cracks had gathered to the fray
All the tried and noted riders from the stations near and far
Had mustered at the homestead overnight
For the bushmen love hard riding where the wild bush horses are
And the stock-horse snuffs the battle with delight
The poem was set in a real location in the Snowy Mountains, located on the border between Victoria and New South Wales and near Australia's highest mainland mountain - Mount Kosciuszko.
Many believe that stockman Jack Riley was Banjo Paterson's inspiration for the poem, and Riley's remote hometown of Corryong in far north-eastern Victoria pays tribute to that. The town is home to the Man From Snowy River Museum, it holds an annual Man from Snowy River Bush Festival, and Jack Riley's grave can be found in Corryong's cemetery.
Ned Kelly
Ned Kelly was a well-known Irish-Australian bushranger who spent years bickering with the Victorian police during the 1870s, before a final violent scene in Glenrowan which took his life.
The modern-day Glenrowan still pays homage to its past as the home of this iconic outlaw, with a huge Ned Kelly statue taking pride of place in the centre of town, the historical "Gate House" where Kelly was kept as a prisoner open for visitor inspection and the choice to take a full historical tour of the site of Kelly's capture and ultimately his death.
For an insight into the life and times of this infamous bushranger, stop off at the Glenrowan tourist centre. For a more in-depth view, take a journey along the Ned Kelly Touring Route through towns in north-east Victoria where he lived and fought including Beechworth, Benalla, Chiltern, Euroa and Mansfield.
Phar Lap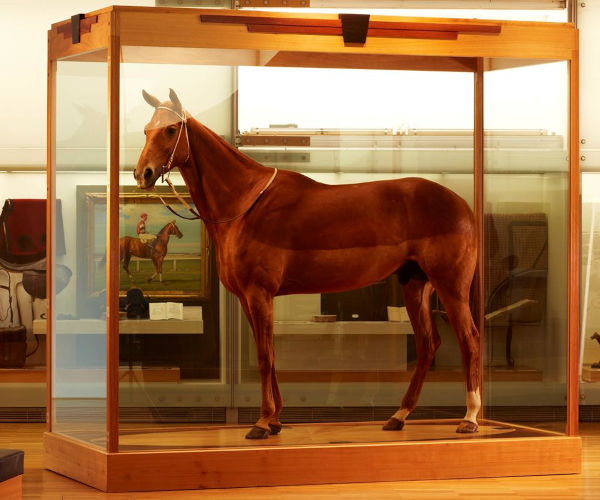 Affectionately referred to as Australia's wonder horse, Phar Lap was born in New Zealand in 1926 and was trained in Australia. He quickly became a legend of the local racing scene, winning numerous races including the 1930 Melbourne Cup and two Cox Plates. In 1932, he won North America's richest race, the Agua Caliente Handicap in Mexico, taking his racing tally to an incredible 37 wins out of 51 races. However, Phar Lap died shortly afterwards in mysterious circumstances, speculated to be deliberate poisoning by American gangsters.
Phar Lap became a national hero during the Great Depression and a symbol of inspiration to those suffering during those difficult years. Since then, several books and films have featured Phar Lap's story and at www.pharlap.com.au some of these can be purchased.
The legend of Phar Lap lives on after his passing. The racehorse's skeleton was returned to his birth country and is now on display at the Museum of New Zealand Te Papa Tongarewa in Wellington. His heart is preserved at the National Museum of Australia in Canberra, and his mounted hide with associated memorabilia can be seen at Melbourne Museum in Carlton.