Played throughout summer across the state, and with competitions available catering to all ages and abilities, cricket is a very popular sport in Victoria. Most Saturdays in summer, players dressed in cricket whites can be seen dotted around sports ovals all around the state, even in small country towns.
Melbourne Cricket Ground
For those who like to see cricket played at the elite level, the Melbourne Cricket Ground is the place to go. More commonly known as the MCG, it is the traditional home of cricket in Victoria. It is located in East Melbourne and is the venue for both international and interstate cricket matches. Whether it's the thrill of a Twenty20 match, a one day limited over game, or the more sedate pace of an international test or interstate Sheffield Shield match, with a seating capacity of 100,000, the atmosphere of cricket at the MCG is an experience in itself.
One of the most popular matches played at the MCG each year is the Boxing Day Test. As the name suggests, it commences on Boxing Day, and is played between the Australian team and whichever international team is touring Australia that year.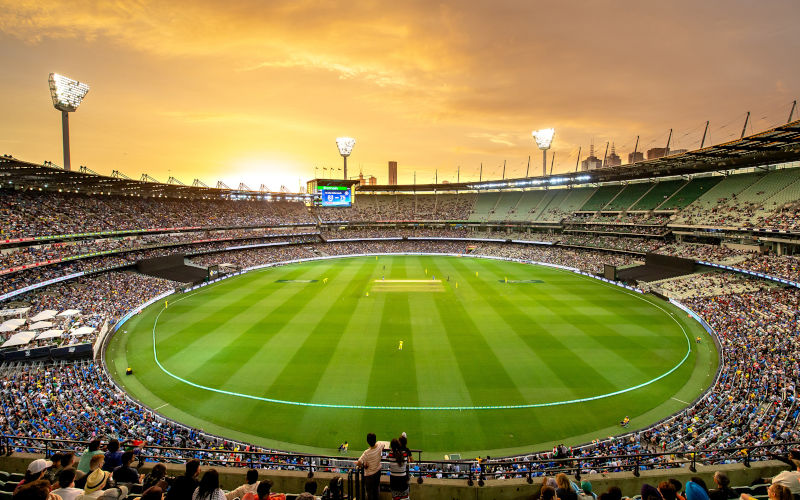 The Ashes
The cricket rivalry between Australia and England is celebrated with biennial meetings to battle for The Ashes.
In 1882, following a defeat at the hands of the Australians at The Oval, an English newspaper ran an obituary saying that English cricket had died and that "the body will be cremated and the ashes taken to Australia". The next time the two teams met was in Australia, where the England team captain was presented with an urn containing what is reputed to be the ashes of a burnt cricket bail or stump. Thus, The Ashes legend was born.
The series alternates between being hosted in Australia and the United Kingdom.